Located in Switzerland, a tool manufacturer for the watchmaking industry uses machinery running on cutting oil. These operations release oil vapours and metal chips in important quantities. The floors of the factory, covered with contaminants, are cleaned daily with scrubber-dryers. Every day, 100 to 200 litres of wastewater are discharged into sewage pipeline. The client is seeking a simple and effective device to treat his industrial wastewater.
NISKAE's expertise was requested for an initial assessment, which includes water sampling. Eager to test our equipment and reactants, he opted for the renting of a pilot unit over a period of 8 weeks. The trial of the semi-automatic SW100 station allowed him to become familiar with the technology, to validate his operational constraints and to concretely measure his needs.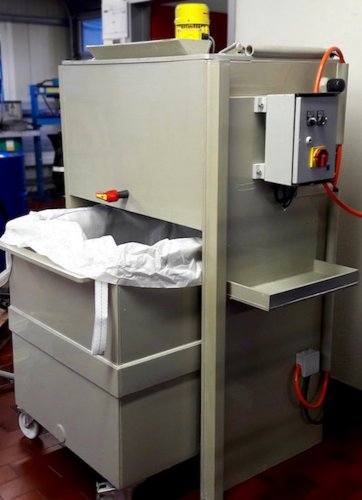 The experiment was conclusive, and the station was acquired at the end of the lease. The manufacturer can now treat its wastewater with an innovative and efficient process, in a completely responsible way.