Skimming Unit for paint booth water curtain treatment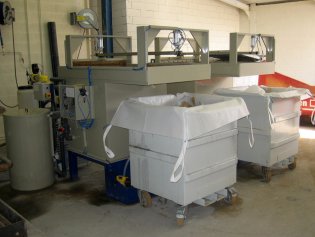 NISKAE offers a treatment system for water loaded with paint that allows a continuous treatment of the water curtain through the extraction of paint sludge with the water thread.

The extraction of the paint sludge is operated thanks to the use of coagulants and floculants, and requires the use of an extraction unit such as a skimmer.

Our set up for the extraction of paint sludge includes a skimmer and a dosing and reagent preparation unit.